Tasmanian Tiger Modular MEDIC Sling Pack 20
The Modular Sling Pack 20 with custom tactical medic pouch set.
Over $50.00 savings if bought separately.
The Modular Sling Pack with diagonal shoulder strap, can be carried on the right or left. .The main compartment of the Sling Pack can be opened completely and the rear compartment has lateral access. The Sling Pack also has two front pockets. On the front and sides is laser-cut MOLLE. The shoulder strap can be stowed away and two handles make it easy to grab. Inside the Sling Pack are large MOLLE hook and loop panels for attaching accessory pouches

The TT Modular Sling Pack 20 received a Silver Score in the 2020 NTOA Member Tested and Recommended Program. Reviewed by law enforcement officers in the National Tactical Officers Association (NTOA), the Modular Sling Pack 20 received an overall score of 4.31 out of 5.
FEATURES:
Sling
Two handles
Zip compartment on back
Main compartment opens out completely
Hook-and-loop closure patch on the frontside (loop)
Two zipped front compartments
Can be worn on the left or right
Large MOLLE hook-and-loop patch inside
Laser cut MOLLE system
 VOLUME:
20 x 9 x 5in | 50 x 24 x 13cm
20 Liters I 1200 Cubic Inches
 POUCHES INCLUDED:  Black and OD Green bags will come with OD Pouches. Coyote Tan bag will come with Coyote Pouches. 
3 accessory bags 7 x 4 x 2in | 18 x 11 x 5cm - 3oz | 95g
2 accessory bags 9 x 8 x 2.75in | 24 x 21 x 7cm - 6oz | 170g
2 accessory bags 7.5 x 5 x 1in | 19 x 13 x 3.5cm - 2oz | 65g
1 accessory bag 7 x 6 x 1in | 18 x 16 x 2cm - 3oz | 90g
1 accessory bag 5.5 x 15 x 1.5in | 14 x 38 x 4cm - 4oz | 105g
1 panel with elastic loops 7 x 7in | 17 x 18cm - 3oz | 75g
1 panel 7 x 21in | 18 x 53cm - 3oz | 90g
2 elastic straps with loops 4 x 8 x 1in | 10 x 20 x 2cm - 2oz | 50g
2 TQ holders 1 x 8in | 2.5 x 21cm - .5oz | 10g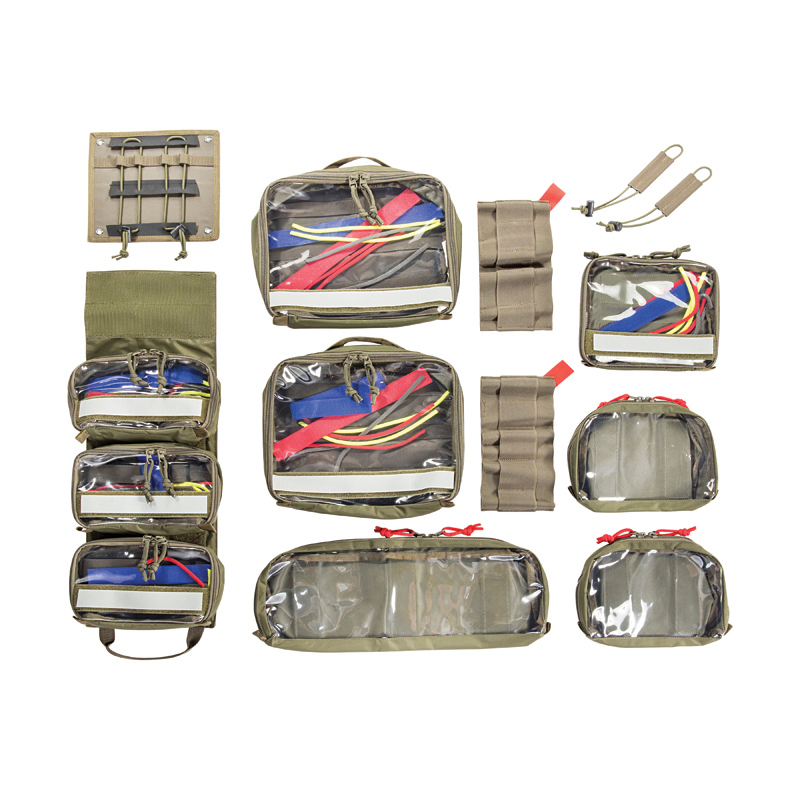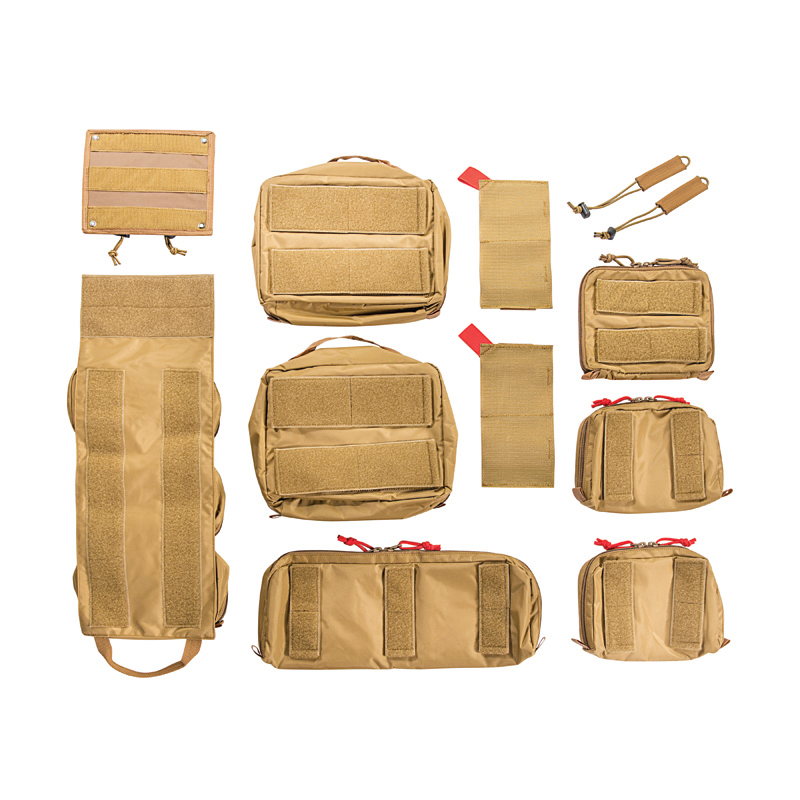 Previous Product
Next Product
Satisfaction Guaranteed
Genuine tactical and emergency medical products
Free shipping
on INCONUS orders of $99.95 or more
Fast and Easy Return Policy
Within 30 days of purchase