Tasmanian Tiger Medic Assault Pack - MK II S (Small)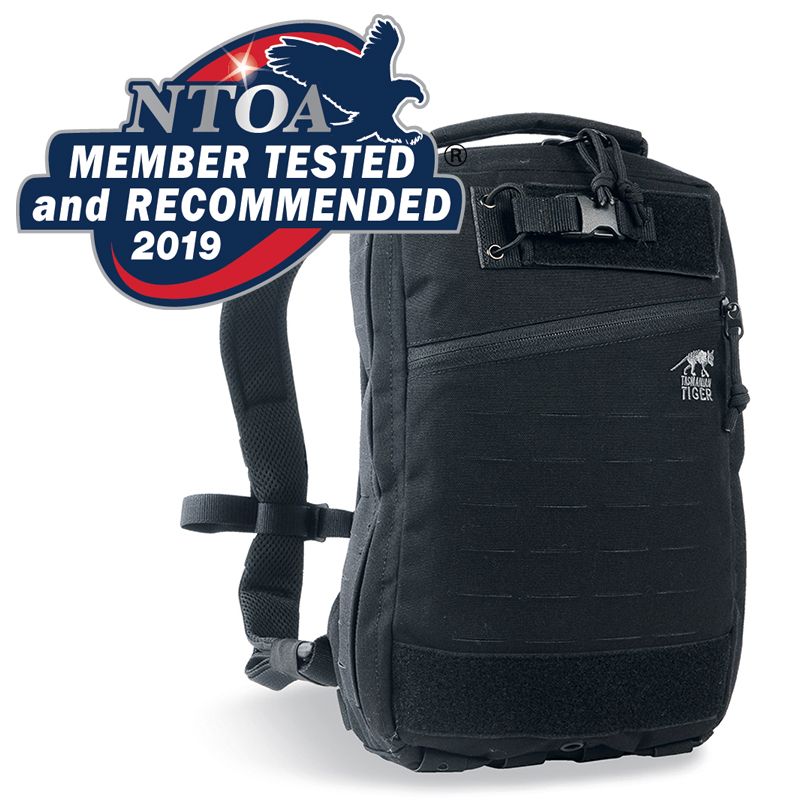 Pack does not come with any medical products, they are shown for display purposes only.
The Tasmanian Tiger Small Flat Medic backpack is an intelligent-designed, purpose-built medical pack with a clearly laid-out interior featuring removable panels with adjustable bungee cords.
The MOLLE system on the front and sides is laser cut. The shoulder straps can be removed and kept in a hook-and-loop-secured pouch on the back. The backpack comes with webbing so it can be adapted to a plate carrier system or over a waist coat.
Features:
Detachable shoulder straps
Large handle for carrying when open.
Inside pocket
Internal variable fixation points to store medical equipment.
Scissors bag
Weight of empty backpack = 730 g // Weight of backpack including all accessories = 1,15 kg
Integrated visual markers.
Two removable panels with adjustable bungee cords
Laser cut MOLLE system.
MOLLE loops on the base
Transparent inside pouch with colored hook-and-loop
Comes with adapter straps for direct attachment to protective vests.
Length adjustable stowable shoulder straps make carrying large body armor possible.
VOLUME

6 Liters |366 Cubic Inches



WEIGHT

41oz | 1.15Kg

DIMENSIONS

13 x 9 x 4in | 34 x 22 x 9cm

MATERIAL CORDURA® 700 den
Satisfaction Guaranteed
Genuine tactical and emergency medical products
Free shipping
on INCONUS orders of $99.95 or more
Fast and Easy Return Policy
Within 30 days of purchase