3 formas de prevenir el uso excesivo del torniquete y evitar complicaciones / 3 ways to prevent tourniquet overuse and avoid complications by Dr. Peter Pons, FACEP Medical Director TCC-LEFR
Actualización May 2022 by CoTCCC
Improvisación de un Torniquete TQ como último recurso ante hemorragia masiva de extremidades y sin recursos by CoTCCC. 
https://youtu.be/0T0TO-DMTfI
BY PETER T. PONS MD FACEP 
ON 
Hace cuarenta años, Peter Rosen, MD, entonces presidente del Departamento de Emergencias del Hospital General de Denver (ahora Denver Health), definió un concepto que llamó "El imperativo técnico". En pocas palabras, el imperativo técnico es el principio de que "si se enseña un procedimiento, se utilizará con una frecuencia mayor que sus indicaciones". [1]
Recientemente, un grupo de investigadores del Hospital General de Massachusetts y el UMC de Amsterdam realizó una revisión retrospectiva de 5 años de adultos que se presentaron en sus centros de trauma con un torniquete prehospitalario. [2] Descubrieron que de 147 pacientes:
La aplicación de torniquete estaba indicada en solo el 51% de los pacientes.
Los torniquetes se colocaron de manera inapropiada en el 27% de los pacientes
5 pacientes sufrieron complicaciones (parálisis nerviosa y síndrome compartimental)
De los torniquetes que se colocaron de manera inapropiada, 13 pacientes tenían torniquetes venosos con el potencial de aumentar la hemorragia externa, así como las presiones compartimentales y 4 pacientes tenían el torniquete aplicado distalmente a la lesión. De particular preocupación, se consideró que 32 de los 72 torniquetes aplicados por el personal de EMS no estaban indicados. Varios otros estudios también han documentado el uso incorrecto o no indicado de torniquetes. [3,4]
Por tanto, parece que el imperativo técnico permanece operativo 40 años después de su identificación. Esto representa un desafío importante para la iniciativa Stop the Bleed.
El objetivo declarado de Stop the Bleed [5] y el Hartford Consensus Group [6-8] es empoderar a los socorristas de seguridad pública y los socorristas ciudadanos inmediatos para detener la hemorragia externa que amenaza la vida. Sin embargo, paradójicamente, cuantos más respondedores entrenemos para usar torniquetes, más lucharemos con las implicaciones del imperativo técnico.
¿Cómo podemos mejorar el uso de esta intervención que salva vidas por parte del personal de EMS, otros profesionales de la seguridad pública y los ciudadanos de respuesta? Propongo tres estrategias para ayudar a prevenir el uso excesivo y inadecuado de los torniquetes y mitigar el riesgo de complicaciones del torniquete.
1. Enfatice que los torniquetes son solo una opción en la caja de herramientas de control de sangrado.
Los esfuerzos para mejorar la utilización de torniquetes deben comenzar con los programas educativos que enseñan las diversas intervenciones de control de hemorragias.
En primer lugar, no es inusual que los programas Stop the Bleed se denominen "cursos de torniquete". Esto puede llamar la atención, pero corre el riesgo de alimentar el uso excesivo del torniquete. En cambio, los instructores deben promover firmemente el concepto de que la educación Stop the Bleed trata sobre el control de la hemorragia y que los torniquetes son simplemente un método para hacerlo. Enfatice que la acción inicial es la aplicación de presión directa en el sitio de la hemorragia con las dos manos y el peso corporal mientras se evalúa la necesidad de otras intervenciones, como el torniquete.
En segundo lugar, los programas de capacitación deben enfatizar que no todo sangrado pone en peligro la vida. Un concepto clave es que no todas las heridas penetrantes provocan una hemorragia externa importante. De hecho, la mayoría de las hemorragias probablemente no constituyan una amenaza para la vida. Los programas educativos deben definir y describir claramente los tipos de lesiones y hemorragias que requieren las intervenciones que se enseñan.
Específicamente, los instructores deben reforzar los siguientes signos de hemorragia potencialmente mortal:
Sangrado pulsátil o constante que proviene de una herida.
Sangre que se acumula en el suelo
La ropa o los vendajes se empapan constantemente de sangre.
Amputación de un brazo o una pierna.
El paciente estaba sangrando y ahora está inconsciente o confundido (lo que indica que el paciente está en estado de shock)
Los instructores también deben dar ejemplos de lesiones y heridas que provoquen hemorragias leves y no requieran torniquete. Estos incluyen lesiones como laceraciones simples, abrasiones, etc. Incluso muchas, si no la mayoría, de las heridas por arma de fuego y las puñaladas en las extremidades no requieren la aplicación de un torniquete si no provocan una hemorragia importante como se describe anteriormente.
El punto clave de la enseñanza es que, si bien todas las alteraciones de la piel sangran, la aplicación del torniquete debe reservarse para la hemorragia de extremidades potencialmente mortal. Por lo general, todos los demás sangrados pueden controlarse con presión directa.
Además, durante la parte del entrenamiento del torniquete, los instructores deben enfatizar dos puntos que pueden ayudar a evitar una aplicación incorrecta:
El torniquete debe colocarse por encima de la herida sangrante de la extremidad.
El torniquete debe apretarse hasta que todo el sangrado se detenga en el sitio de la herida.
Finalmente, se debe enfatizar que si el respondedor tiene dudas sobre la magnitud del sangrado y la necesidad de una intervención agresiva, es preferible actuar para controlar el sangrado que se observa en lugar de permitir que la hemorragia continúe sin cesar.
2. Mejorar la comunicación sobre la aplicación del torniquete.
Dado que la aplicación adecuada de un torniquete a una extremidad comprime el tejido y obstruye el flujo sanguíneo arterial que conduce a la isquemia de la extremidad, la duración de la aplicación del torniquete es un determinante crítico de las complicaciones posteriores, como la parálisis nerviosa y el síndrome compartimental, así como la supervivencia de la extremidad.
Los protocolos de comunicación sólidos ayudarán a evitar una aplicación prolongada inadvertida y garantizarán que los cuidadores tengan la oportunidad de corregir un dispositivo colocado incorrectamente.
Cada vez que se haya colocado un torniquete, ya sea un dispositivo comercial o improvisado, la persona que colocó el torniquete debe notificar a los cuidadores posteriores de su presencia.
Los socorristas de EMS deben preguntar a los ciudadanos qué acciones específicas tomaron para controlar el sangrado y, en particular, si aplicaron un torniquete de algún tipo.
Además de la presencia del torniquete, el momento de la aplicación también debe documentarse y transmitirse a los socorristas y cuidadores tanto en el campo como en el hospital.
Un método para prevenir fallas en la comunicación es colocar un trozo de cinta en un lugar visiblemente visible del paciente, como la frente, con las letras "TQ" escritas en la cinta junto con el momento de la aplicación. Un beneficio de este método es que se visualiza fácil e inmediatamente. Además, muchos torniquetes comerciales tienen un lugar donde se puede escribir la hora de aplicación. La comunicación visual proporciona un respaldo importante para los informes de EMS verbales y escritos.
3. Incorporar una reevaluación continua en los protocolos de torniquete
La experiencia militar de los EE. UU. De la última década ha demostrado la efectividad para salvar vidas y la relativa seguridad de los torniquetes comerciales. [9] Las complicaciones son extremadamente raras y la pérdida de la extremidad no existe si el tiempo de torniquete es menor de 2 horas.
Por esta razón, tanto el Comité de Atención de Víctimas de Combate Táctico como el Comité de Atención de Víctimas de Emergencia Táctica recomiendan que todos los torniquetes sean reevaluados y, si es posible, convertidos a otros medios de control de hemorragias tan pronto como sea posible después de la aplicación y no más tarde de 2 horas. colocación de publicaciones. [10,11]
La clave es una reevaluación continua. Siempre que se haya colocado un torniquete, los médicos deben evaluar periódicamente la necesidad continua del dispositivo y si el sangrado se puede controlar con otro método. Si aún se requiere un torniquete, los cuidadores también deben evaluar si se ha aplicado correctamente o no. Las evaluaciones deben realizarse varias veces de la siguiente manera:
Por parte de los cuidadores prehospitalarios si se prevé una prolongación del tiempo prehospitalario.
Por los cuidadores siguientes en la fila para recibir y atender al paciente
Cada vez que se entregue al paciente a otros cuidadores
Por ejemplo, si un ciudadano colocó un torniquete, el personal de EMS debe reevaluar la herida, la naturaleza de la hemorragia, la elección del control de la hemorragia y la presencia o ausencia de pulso distal. Una vez que el paciente llega al departamento de emergencias que lo recibe, el médico de emergencia debe repetir nuevamente el proceso de reevaluación y luego el cirujano de trauma que lo recibe.
Más artículos sobre el control del sangrado:
8 trampas que se deben evitar en el control de la hemorragia
Control de hemorragias para los agentes del orden
El uso de torniquetes civiles se asoció con una reducción de seis veces en la mortalidad
Aquí nuevamente vemos el valor del método de "cinta en la frente". Esta señal visual ayuda a evitar la situación rara (pero no desconocida) en la que un equipo de trauma se enfoca en las múltiples lesiones de un paciente y pierde de vista la extremidad con un torniquete. También ayuda a garantizar una conciencia continua cuando se cubre una extremidad con ropa o una sábana mientras se realizan otros estudios de diagnóstico. En ambas situaciones, resulta demasiado fácil superar el tiempo de reevaluación del torniquete de 2 horas.
Los beneficios superan los daños potenciales
¿Podemos evitar por completo el imperativo técnico en casos de control de hemorragias externas? Dado el objetivo de enseñar los diversos métodos de control de hemorragias, en particular la aplicación de torniquetes, a tantas personas como sea posible, muchas de las cuales son relativamente poco sofisticadas en términos de evaluación de hemorragias y toma de decisiones médicas, la respuesta probablemente no sea.
Dada esa probable realidad, es fundamental que los cuidadores médicos de todos los niveles estén capacitados para evaluar la aplicación del torniquete, determinar la necesidad de esa intervención y aplicar otra cuando esté indicado.
Como Norman McSwain, MD, escribió hace muchos años, la lógica del imperativo técnico es que "cualquier procedimiento médico debe ser juzgado por el balance de los positivos contra los negativos, es decir, la posibilidad de que el paciente sea lastimado versus la posibilidad de el paciente se beneficia. … A medida que se disponga de nuevas técnicas para uso prehospitalario… deben evaluarse para asegurar que el beneficio para el paciente supere los errores y las complicaciones "[12].
Utilizando esta filosofía como guía, el imperativo ahora es desarrollar estrategias para prevenir el uso excesivo y inadecuado de los torniquetes y mitigar su riesgo. Con la educación adecuada, los beneficios generales de la aplicación del torniquete superan el riesgo de errores y complicaciones.
Peter T. Pons, MD, FACEP es profesor emérito en el Departamento de Medicina de Emergencia de la Facultad de Medicina de la Universidad de Colorado.
Forty years ago, Peter Rosen, MD, then the chair of the Emergency Department at Denver General Hospital (now Denver Health), defined a concept he called "The Technical Imperative." Quite simply, the Technical Imperative is the principle that "If a procedure is taught, it will be used with a frequency greater than its indications."[1]
Recently, a group of researchers at Massachusetts General Hospital and Amsterdam UMC conducted a 5-year retrospective review of adults who presented at their trauma centers with a prehospital tourniquet. [2] They found that out of 147 patients:
Tourniquet application was indicated in only 51% of patients

Tourniquets were inappropriately placed in 27% of patients

5 patients sustained complications (nerve palsy and compartment syndrome)
Of the tourniquets that were placed inappropriately, 13 patients had venous tourniquets with the potential for increased external hemorrhage as well as compartment pressures and 4 patients had the tourniquet applied distal to the injury. Of particular concern, 32 of 72 tourniquets applied by EMS personnel were considered to be not-indicated. Several other studies have also documented incorrect or non-indicated tourniquet use. [3,4]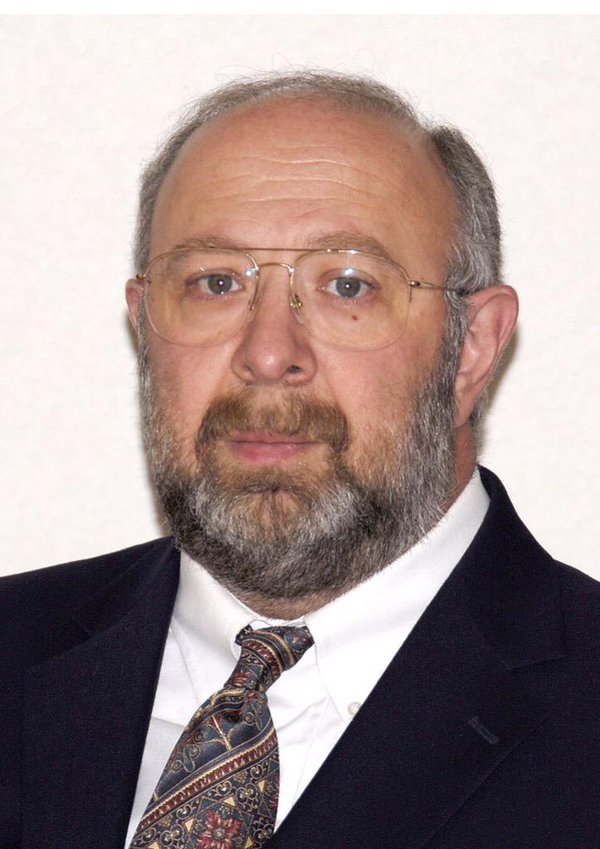 Thus it appears that the Technical Imperative remains operative 40 years after its identification. This represents a significant challenge for the Stop the Bleed initiative.
The stated goal of Stop the Bleed [5] and the Hartford Consensus Group [6-8] is to empower public safety responders and citizen immediate responders to stop life-threatening external hemorrhage. Paradoxically, however, the more responders we train to use tourniquets, the more we will struggle with the implications of the Technical Imperative.
How can we improve the use of this life-saving intervention by EMS personnel, other public safety professionals and citizen responders? I propose three strategies to help prevent overuse and misuse of tourniquets and mitigate the risk of tourniquet complications.
1. Emphasize that tourniquets are just one option in the bleeding control toolbox
Efforts to improve the utilization of tourniquets must begin with the educational programs teaching the various hemorrhage control interventions.
First, it is not unusual for Stop the Bleed programs to be referred to as "tourniquet courses." This may be attention grabbing, but it risks fueling tourniquet overuse. Instructors must instead strongly promote the concept that Stop the Bleed education is about hemorrhage control and that tourniquets are merely one method of doing so. Emphasize that the initial action is application of direct pressure to the bleeding site using two hands and body weight while assessing the need for other interventions such as the tourniquet.
Second, training programs should stress that not all bleeding is life-threatening. One key concept is that not every penetrating wound results in major external hemorrhage. In fact, most bleeding probably does not constitute a life-threat. Educational programs should clearly define and describe the types of injury and bleeding that require the interventions being taught.
Specifically, instructors should reinforce the following signs of life-threatening bleeding:
Pulsatile or steady bleeding that is coming from a wound

Blood that is pooling on the ground

Clothing or bandages are steadily becoming soaked with blood

Amputation of an arm or a leg

The patient was bleeding and now is unconscious or confused (indicating that the patient is in shock)
Instructors should also give examples of injuries and wounds that result in minor bleeding and do not require a tourniquet. These include injuries such as simple lacerations, abrasions, etc. Even many if not most limb gunshot wounds and stab wounds do not require tourniquet application if they do not result in major hemorrhage as outlined above.
The key teaching point is that while all skin disruptions bleed, tourniquet application should be reserved for life-threatening limb hemorrhage. All other bleeding can usually be controlled with direct pressure.
In addition, during the tourniquet portion of training, instructors should emphasize two points that can help avoid incorrect application:
The tourniquet must be placed above the bleeding wound on the limb

The tourniquet must be tightened until all bleeding stops from the wound site
Finally, it should be stressed that if the responder is in doubt about the magnitude of the bleeding and the need for aggressive intervention, it is preferable to act to control what bleeding is seen rather than allow the hemorrhage to continue unabated.
2. Improve communication about tourniquet application
Given the fact that proper tourniquet application to a limb compresses tissue and obstructs arterial blood flow leading to limb ischemia, the duration of tourniquet application is a critical determinant of subsequent complications such as nerve palsy and compartment syndrome as well as limb survival.
Strong communication protocols will help avoid inadvertent prolonged application and make sure caregivers have the opportunity to correct an inappropriately placed device.
Any time a tourniquet has been placed — whether a commercial or an improvised device — the person who placed the tourniquet must notify subsequent caregivers of its presence.

EMS responders should ask citizen responders what specific actions they took to control bleeding and, in particular, whether they applied a tourniquet of any type.

In addition to tourniquet presence, the time of application must also be documented and relayed to responders and caregivers both in the field and in the hospital.
One method for preventing communication failures is to place a piece of tape in a visually conspicuous location on the patient, such as the forehead, with the letters "TQ" written on the tape along with the time of application. One benefit of this method is that it is easily and immediately visualized. In addition, many commercial tourniquets have a place where the time of application can be written. Visual communication provides an important backup to verbal and written EMS reports.
3. Build continuous reassessment into tourniquet protocols
The U.S. Military experience of the last decade has demonstrated the life-saving effectiveness and relative safety of commercial tourniquets. [9] Complications are extremely rare and loss of limb non-existent if tourniquet time is less than 2 hours.
For this reason, both the Committee on Tactical Combat Casualty Care and the Committee on Tactical Emergency Casualty Care recommend that all tourniquets be reassessed and, if possible, converted to other means of hemorrhage control as soon as possible after application and no later than 2 hours post placement. [10,11]
The key is continuous reassessment. Whenever a tourniquet has been placed, caregivers must regularly assess the continued need for the device and whether or not the bleeding can be managed by another method. If a tourniquet is still required, caregivers should also assess whether or not it has been properly applied. Assessments should take place multiple times as follows:
By prehospital caregivers if prehospital time is anticipated to be prolonged

By the caregivers next in line to receive and manage the patient

Each time the patient is handed off to other caregivers
For example, if a tourniquet was placed by a citizen, EMS personnel should reassess the wound, the nature of the hemorrhage, the choice of bleeding control, and the presence or absence of a distal pulse. Once the patient arrives to the receiving emergency department, the reassessment process should again be repeated by the emergency physician and then again by the receiving trauma surgeon.
---
More articles on bleeding control:
---
Here again we see the value of the "tape on the forehead" method. This visual cue helps avoid the rare (but not unheard of) situation in which a trauma team focuses on a patient's multiple injuries and loses sight of the limb with a tourniquet. It also helps ensure continued awareness when a limb is covered with clothing or a sheet while other diagnostic workup is undertaken. In both of these situations, it becomes all too easy to exceed the 2-hour tourniquet reassessment time.
Benefits outweigh potential harms
Can we completely avoid the Technical Imperative in cases of external hemorrhage control? Given the goal of teaching the various methods of bleeding control, particularly tourniquet application, to as many people as possible, many of whom are relatively unsophisticated in terms of hemorrhage assessment and medical decision-making, the answer is probably not.
Given that likely reality, it is essential that medical caregivers of all levels be skilled in assessing tourniquet application, determining the necessity of that intervention and applying another one when indicated.
As Norman McSwain, MD, wrote many years ago, the logic of the Technical Imperative is that "any medical procedure should be judged by the balance of the positives against the negatives, that is, the chance of the patient being harmed versus the chance of the patient being benefited. … As new techniques become available for prehospital use … they must be evaluated to assure that the benefit to the patient will outweigh errors and complications."[12]
Using this philosophy as a guide, the imperative now is to develop strategies for preventing the overuse and misuse of tourniquets and mitigate their risk. With proper education, the overall benefits of tourniquet application outweigh the risk of errors and complications.
Peter T. Pons, MD, FACEP is professor emeritus in the Department of Emergency Medicine at the University of Colorado School of Medicine.
References

1. Rosen P, Dinerman N, Pons PT, Marlin R, Hansen H, Kanowitz A. The Technical Imperative: Its Definition and an Application to Prehospital Care. Topics in Emergency Medicine, 1981;3:78-86.
2. Mikdad S, Mokhtari AK, Luckhurst CM, et al. Implications of the National Stop the Bleed Campaign: The Swinging Pendulum of Prehospital Tourniquet Application in Civilian Limb Trauma. J Trauma Acute Care Surg 2021; epub ahead of print. DOI: 10.1097/TA.0000000000003247
3. Inaba K, Siboni S, Resnick S, et al. Tourniquet use for civilian extremity trauma. J Trauma Acute Care Surg 2015;79:232-237.
4. King DR, Larentzakis A, Ramly EP, Boston Trauma Collaborative. Tourniquet use at the
Boston Marathon Bombing: Lost in Translation J Trauma Acute Care Surg 2015;78:594–9.
5. Stop the Bleed. https://www.stopthebleed.org/ Accessed June 18, 2021
6. Jacobs LM. Joint Committee to Create a National Policy to Enhance Survivability from Mass Casualty Shooting Events: Hartford Consensus II. J Am Coll Surg 2014;218:476-478
7. Jacobs LM and the Joint Committee to Create a National Policy to Enhance Survivability from Intentional Mass-Casualty and Active Shooter Events. The Hartford Consensus III: Implementation of Bleeding Control. Bull Am Coll Surg 2015;100:20-26.
8. Jacobs LM and the Joint Committee to Create a National Policy to Enhance Survivability from Intentional Mass-Casualty and Active Shooter Events. The Hartford Consensus IV: A Call for Increased National Resilience. Bull Am Coll Surg. 2016 Mar;101:17-24.
9. Kragh JF, Walaters TJ, Baer DG, et al. Survival with Emergency Tourniquet Use to Stop Bleeding in Major Limb Trauma. Ann Surg 2009;249: 1–7.
10. Joint Trauma System. Tactical Combat Casualty Care Guidelines 2020. https://www.deployedmedicine.com/content/40 Accessed June 19, 2021
11. Committee on Tactical Emergency Casualty Care. Tactical Emergency Casualty Care (TECC) Guidelines. https://www.c-tecc.org/guidelines Accessed June 19, 2021
12. McSwain NE. Another Look at the Technical Imperative. Topics in Emergency Medicine, 1981;3:87-90.
 https://www.trauma-news.com/2021/06/3-ways-to-prevent-tourniquet-overuse-and-avoid-complications/
8 trampas "ERRORES" a evitar en el control de hemorragia by Dr. Peter Pons, MD FACEP http://emssolutionsint.blogspot.com/2018/09/8-trampas-errores-evitar-en-el-control.html
Curso TCC-LEFR Tactical Casualty Care for Law Enforcement First Responders by Dr. Peter Pons, MD Marca Registrada en EUA  https://emssolutionsint.blogspot.com/2017/09/curso-tcc-lefr-tactical-casualty-care_4.html
Modelo del Nuevo Certificado y Carnet de billetera del Curso TCC-LEFR by Dr. Peter Pons de
International
PreHospital Medicine Institute el cual es dirigido por el Will Chapleau, Dr. Lance Stuke, Greg Chapman y el propio Dr. Peter Pons.
Hoy estamos haciendo historia en la MEDICINA TACTICA Española, Curso
#TCC_LEFR
para Oficiales de
#Policía
de la
#UPR
de Jerez de la Frontera -Cuerpo Nacional de Policía
#España
Curso Hemo-Cardioprotegido (Presencia de Equipo de Control de Sangrados y Desfibrilador Externo-Automático)
Utilizando el
#Torniquete
Español
#TIE
@DrRamonReyesMD Director Medico, gracias a
Juan Ramon Viera RN Instructor y Faculty por venir desde Islas Canarias a darnos el apoyo desinteresado.
3 formas de prevenir el uso excesivo del torniquete y evitar complicaciones / 3 ways to prevent tourniquet overuse and avoid complications by Dr. Peter Pons, FACEP Medical Director TCC-LEFR
RevMedx PARABELT® Tourniquet Belt
TOURNIQUET SICH. STRENGTHENED INDIVIDUAL COMBAT HYBRID TOURNIQUET . TQ


TOURNIQUET LAST INFORMATION / CAT COMBAT APPLICATION TOURNIQUET tm
El uso del torniquete en niños TQ Pediatrico/ Do commercially available tourniquets work on kids? UPDATED May 20 2019
R.A.T.S. Tourniquet Application
Military Emergency Tourniquet (MET) Gen III by H&H Medical
SAM® XT TOURNIQUET RECALL: Torniquete SAM XT
STAT Tourniquet 21 of 24 applications FAIL by Mike Shertz CRISIS MEDICINE
Xstat Instructional "SEALS A GUNSHOT WOUND IN 15 SECONDS". Cleared to Stop Gun and Knife Wounds in Arms and Legs
CELOX RAPID Gaza con Agente Hemostatico que actua en menos de 60 Segundos
Dr Ramon REYES, MD,
Por favor compartir nuestras REDES SOCIALES @DrRamonReyesMD, así podremos llegar a mas personas y estos se beneficiarán de la disponibilidad de estos documentos, pdf, e-book, gratuitos y legales..




Grupo Biblioteca/PDFs gratis en Facebook

https://www.facebook.com/groups/PDFgratisMedicina 

#DrRamonReyesMD



Facebook
https://www.facebook.com/DrRamonReyesMD

Instagram
https://www.instagram.com/drramonreyesmd/

Pinterest
https://www.pinterest.es/DrRamonReyesMD/

Twitter
https://twitter.com/eeiispain

Blog
http://emssolutionsint.blogspot.com/2016/12/dr-ramon-reyes-diaz-md-emt-t-dmo.html

TELEGRAM
Group https://t.me/joinchat/GRsTvEHYjNLP8yc6gPXQ9Q